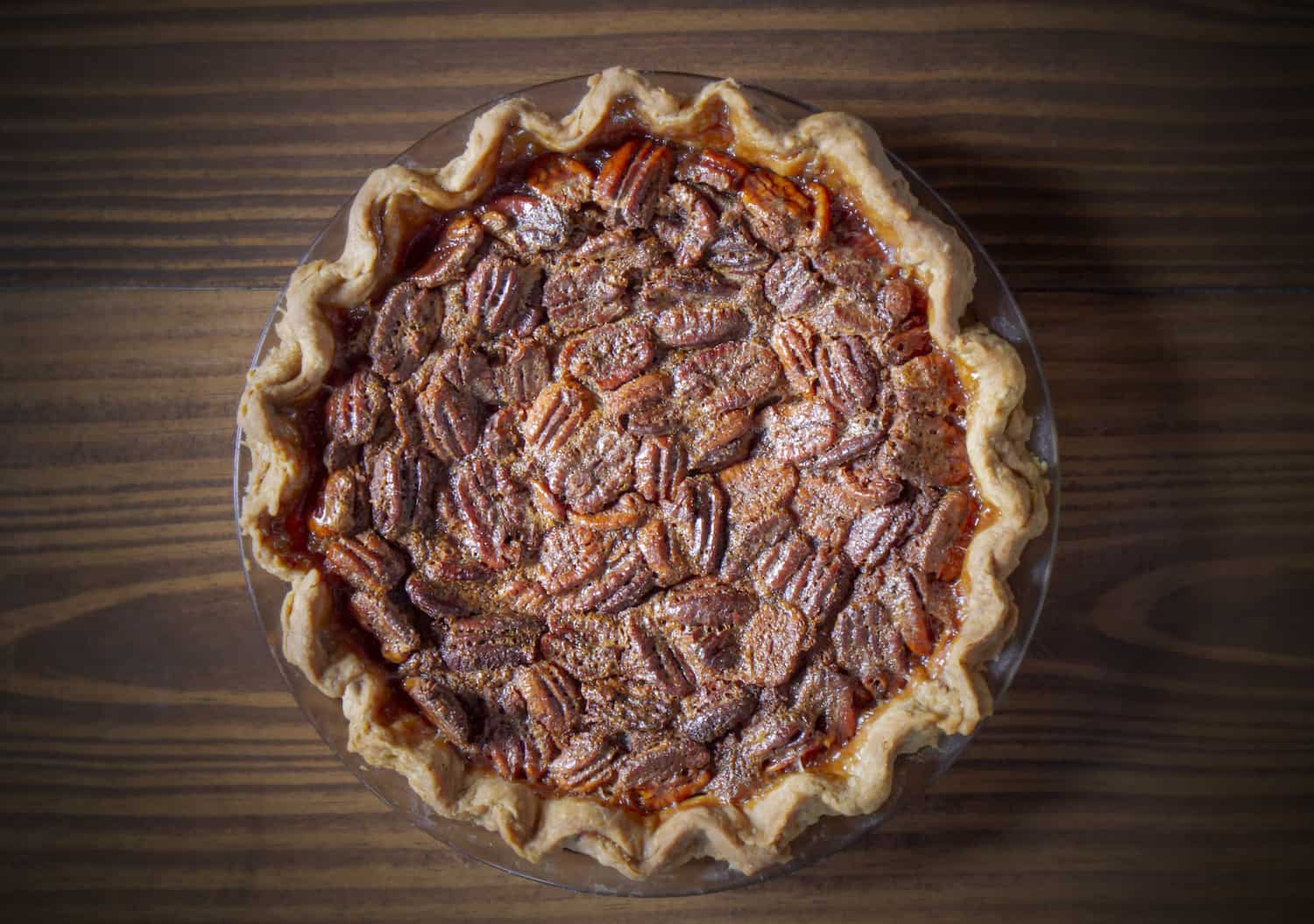 Chocolate Bourbon Pecan Pie
Recipe by Sara Bradley, Chef and Proprietor at Freight House
When it come to matters of Southern food and Bourbon, we tend to trust Chef Sara Bradley.
Ingredients
Pie Crust
315 grams all-purpose flour
1 ½ tsp kosher salt
90 grams unsalted butter, very cold and cubed
150 grams vegetable shortening, very cold
145 ml water, very cold
Pie Filling
200 grams sugar
30 grams dark cocoa powder
3 eggs, beaten
240 grams light corn syrup
15 grams butter
1 Tbsp 100 proof Kentucky Bourbon
1 cup pecan halves
Instructions
Pie Crust:
Mix the flour and salt in a large bowl. Add the cold butter and shortening.
Using a pastry cutter, cut the butter and shortening into the flour until it is the size of peas. Do not use your hands or you will melt the butter.
Slowly drizzle the cold water into the flour mixture, adding about a tablespoon at a time. Stir to combine between each addition of water. Do not add more water than necessary. When the dough begins to clump or pull together, work by hand until it forms a ball.
Wrap with plastic and let rest in the fridge for at least 1 hour.

Pie Filling:
Start by preparing your pie shell. Roll it out and place in a pie pan. Tuck the edges under to make a thick and neat crust. Crimp the edges with a fork or your fingers. I prefer my knuckles. Place in the fridge until ready to use.
Preheat the oven to 350° F.
Combine all the ingredients in a large bowl, except the pecans. Whisk ingredients until well combined and smooth. Try not to incorporate lots of air. Fold in the pecans.
Pour filling into the chilled crust and bake for 55-65 minutes or until set. Cool completely before serving.