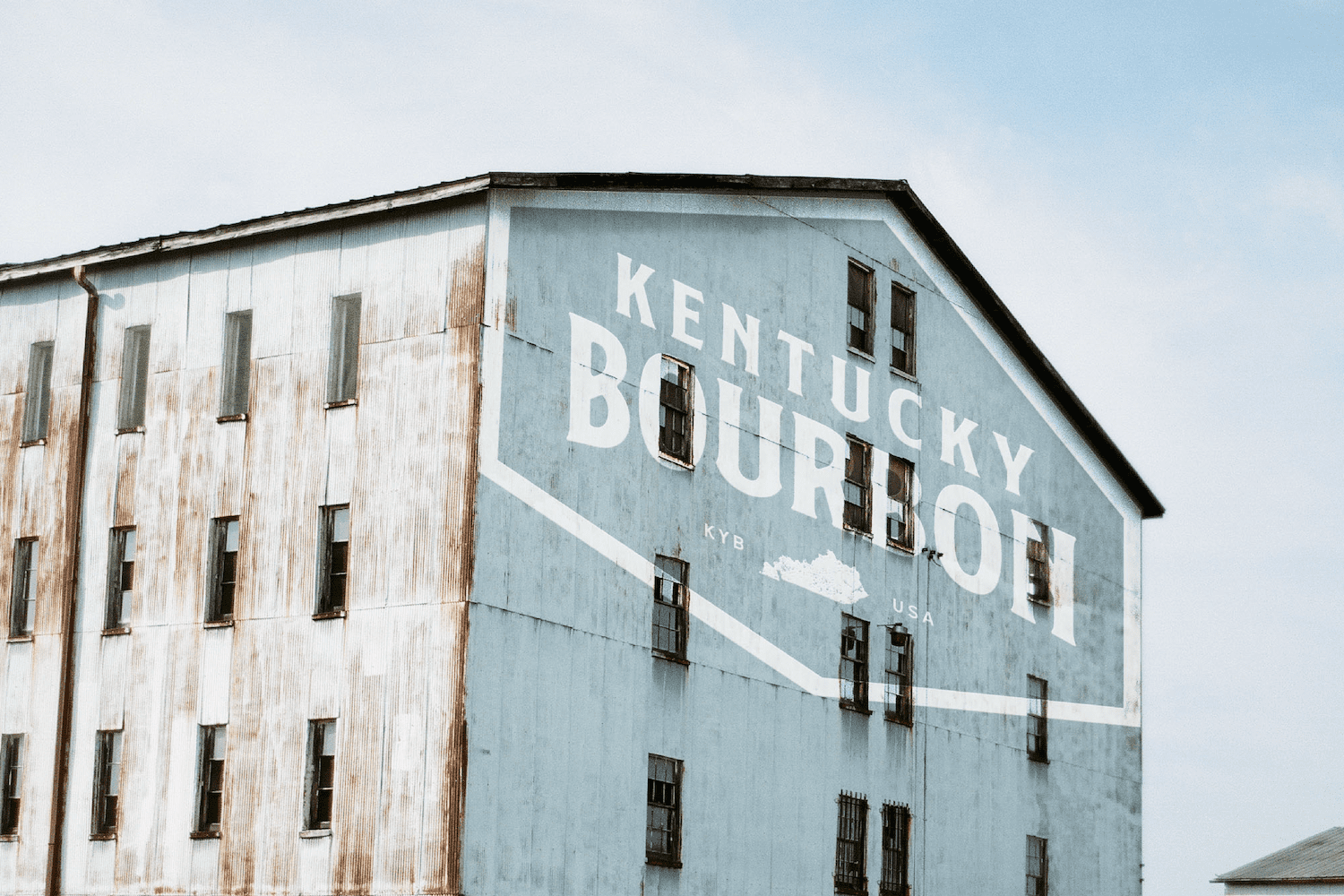 Kentucky Bourbon: A New Brand For A Timeless Spirit
---
What if there was a story so deep that after almost 250 years…it was only just beginning? And how do you honor a legacy so strong it's become an entire state's identity?
Kentucky Bourbon. Two simple words that say more than any one person, historian, expert or brand ever could.
To some, it's just a drink. But we're willing to bet that many would beg to differ.
Sure, it's the gold standard of American whiskey, with such exacting requirements for how it's made, it's earned its own legal standard of identity. But our roots run waaay deeper than any lawful definition.
Gather Around for Kentucky's Greatest Story
Kentucky Bourbon is history and legends swirling in a glass. It's handwritten family recipes passed down for generations. It's the grit of homegrown grains, slipping through a distiller's hand. But more than anything, it's the memories we make, and the people we share it with.
And that's why we're here today—to begin telling these stories, from the heart of where it all began.
Meet Kentucky Bourbon: The Brand
Kentucky Bourbon is a brand created by the Kentucky Distillers' Association (KDA) to officially claim what's rightfully ours. Like Georgia is to peaches, California is to wine, and Maine is to lobsters—Kentucky is to Bourbon, and that will never change. The Kentucky Bourbon brand was born to ensure that our legacy will never be in vain.
Our mission: Create a global community of Kentucky Bourbon enthusiasts, explorers, experts, newbies and friends who will join us in celebrating the people behind our spirits, the stories behind our iconic brands, and the culture that defines us.
Our vision: A future in which Kentucky's unrivaled legacy in Bourbon can only grow deeper—in demand, in quality, in culture and in craft.
Spirits are Only the Beginning
If making 95% of the world's Bourbon has shown us anything, it's that America's native spirit is about so much more than what's in your glass. Don't get us wrong, we love that, too—but the Bourbon itself is only the beginning.
Here's a look at what Kentucky Bourbon is really all about.
1. It's a lifestyle
Any Bourbon fan will tell you, there's just something about the lifestyle that draws you in. The culture, variety and craft are unlike any other spirit in the world. People will wait for hours outside of Kentucky distilleries, before the sun even rises, all in hopes of getting their hands on a single new release. And with more clothing and products that say "Bourbon" than we can even begin to name, there's a pride in the culture that goes without saying. From tasting parties and food pairings to dining at Bourbon-themed restaurants and bars, Kentucky Bourbon is an experience worth celebrating.
2. It's a journey
Kentucky Bourbon was made to be explored. And with the Kentucky Bourbon Trail® and the Kentucky Bourbon Trail Craft Tour® hosting nearly six million tours over the last five years, the world seems to agree. With 800+ miles of Bourbon adventures to discover, the journey is your destination. Along the way, you'll find small town charm, local legends, award-winning cuisine, city nightlife and the spirit of America in every sip.
3. It's a diverse community
Above all, Kentucky Bourbon is about bringing people together. It's conversations shared between laughter and sips. It's friendships formed while trying something new, and welcoming others to join the celebration. At Kentucky's table, we welcome anyone from anywhere to sip with us. You don't have to be an expert, and you definitely don't have to be from Kentucky. There's no one face of Bourbon and that's what makes our community so unique.
Enjoy Like a True Kentuckian: Responsibly