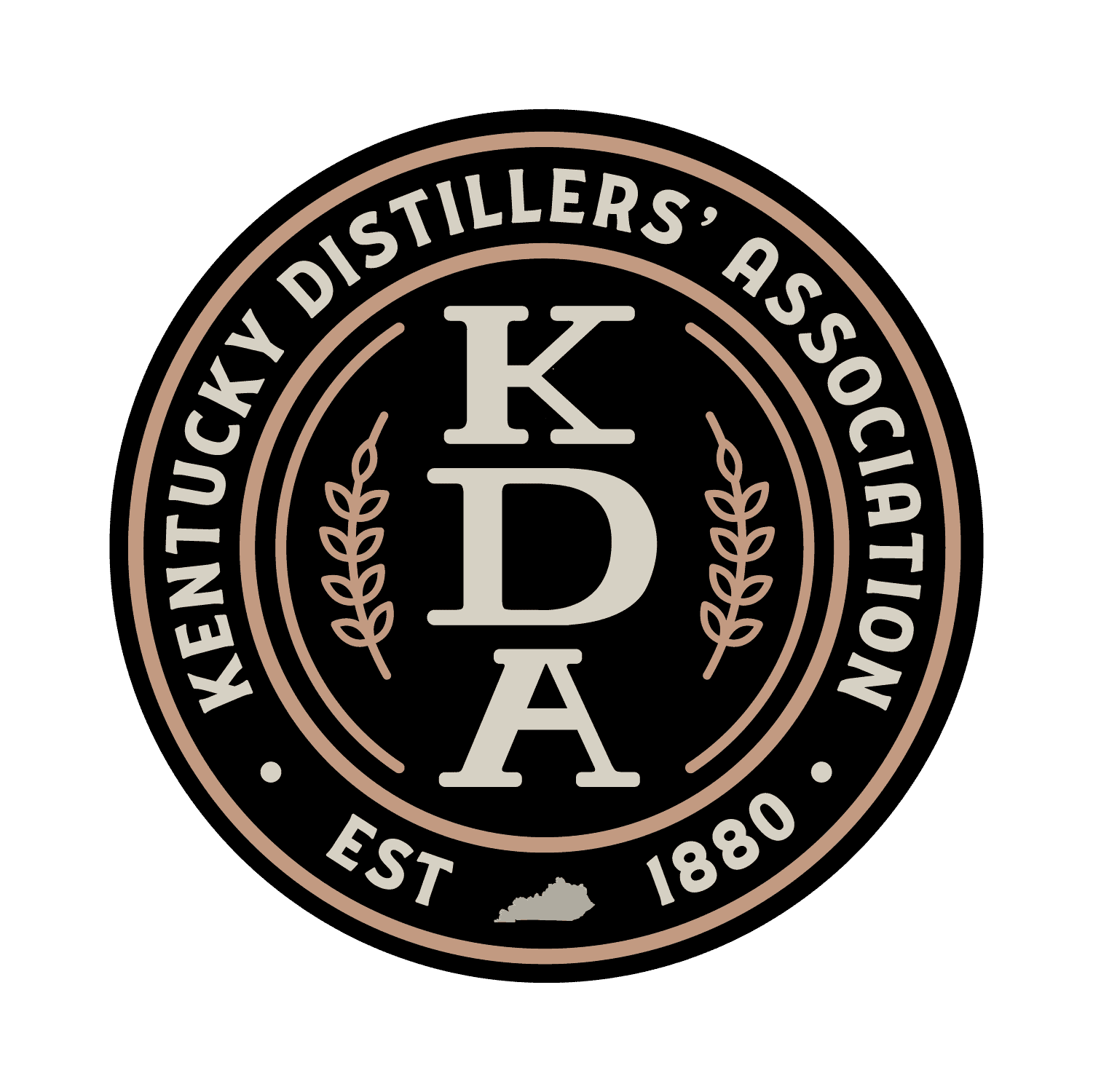 Bourbon Women, Kentucky Distillers' Association Salute Distinguished Tourism Visionary
FOR IMMEDIATE RELEASE – September 1, 2021
LOUISVILLE, Ky. — Karen Williams, retired President and CEO of Louisville Tourism, received the eighth annual "Lois Mateus Networking Award" last week in honor of her distinguished contributions to Kentucky's signature Bourbon and spirits industry.
Bourbon Women Founder and Chair Emeritus Peggy Noe Stevens and KDA President Eric Gregory applauded Williams for her outstanding work establishing Louisville as a Bourbon destination brand.
"Karen Williams's illustrious career in tourism and her compelling commitment to Bourbon tourism was a driving force in our industry," Stevens said. "Her leadership in guiding Louisville to become a top destination for Bourbon is not only appreciated by our industry, but we honor her through this award."
Williams's 40 year career in the hospitality industry began in Atlanta where she worked as a sales manager at the Ritz-Carlton Hotel. During that time, she helped open 18 hotels worldwide.
She relocated to Louisville to serve 23 years at the Louisville Convention & Visitors Bureau.
Williams also served as chairwoman of the Destination and Travel Foundation, a charitable organization dedicated to highlighting the impact of travel around the world and serving destination marketing professionals.
In 2012, Williams retired as Executive Vice President. That same year, she received the Dan Mangeot Award, which recognizes individuals who have made significant contributions to the advancement of tourism.
In 2014, Williams returned as President and CEO of the Louisville CVB – the agency now known as Louisville Tourism – where she made it a priority to work with the KDA to establish the first Kentucky Bourbon Trail® experiences in downtown Louisville along the historic Whiskey Row.
Under her leadership, Louisville boasted eight Bourbon Trail™ distillery destinations – the most of any other city.
In addition, Williams helped KDA launch the illustrious Kentucky Bourbon Affair fantasy camp that brings Bourbon aficionados from all around the world to Louisville and surrounding communities each year.
KDA President Eric Gregory said Williams's steadfast and fair leadership was key to aligning the Bourbon industry and its tourism partners. "Karen is one of the finest global ambassadors for Kentucky's signature Bourbon and distilled spirits industry – and the Commonwealth at large – that you will ever find," he said.
Gregory also remarked on Williams's push to integrate Bourbon into all facets of the visitor experience by elevating Louisville as a top "foodie" city and working with Mayor Greg Fischer on "Bourbonism" initiatives including Bourbon-themed hotels and music festivals.
"She has transformed the Bourbon tourism landscape for the state, which is evidenced by the millions of distillery tours given each year. This award is our way of honoring her vision and commitment to the success of our Commonwealth's beloved heritage."
The award is named for Lois Mateus, retired Senior Vice President of Brown-Forman, Inc., and the first woman ever to serve on the KDA Board. Her two-year term in 1992 paved the way for other women in high-ranking roles throughout Kentucky's signature Bourbon industry.
Williams thanked the KDA and Bourbon Women for the honor and was presented with the award last Friday evening at Bourbon Women's annual SIPosium Welcome Dinner.
"It is such a true privilege and honor to be recognized with an award that was named for Lois Mateus, someone that I have always admired, a true trailblazer, a woman with such style and grace," Williams said.
"I am also honored to have had the opportunity to work with the KDA team – they are so committed, so professional and a true partner to the tourism industry. Working with KDA, the distilled spirits is one of the top brand pillars of our industry, we are the envy of our industry – worldwide".
The award is given annually by Bourbon Women in conjunction with the KDA based on the following criteria for a woman who has:
Excelled in her profession by continuously building key relationships to contribute to the growth in her respective industry
Broken through barriers to grow her career
Contributed to the community through service and philanthropy
Increased exposure for other women to grow their networking and career opportunities
Developed creative partnerships and strategic alliances to further the growth of her respective industry
Become a role model for female professionalism
Bourbon Women is a premier organization for women who are passionate about exploring Bourbon and the culture that surrounds it.
Designed exclusively for educational, networking and charitable purposes, Bourbon Women's fast-growing membership is made up of women from over 30 states and continues to form new branches across the country.
Since its inception, the Bourbon Women Association has inspired books on women in the industry, created partnerships with key industry associations, held the first Bourbon weekend for women and continues to raise money for philanthropies through their unique, high-quality events.
Bourbon Women from around the country come together once a year for their annual Bourbon Women SIPosium. This year's four-day event was hosted in Louisville and featured excursions to distilleries around the area.
Learn more at www.bourbonwomen.org.
Founded in 1880, the KDA is the state's voice for Bourbon and spirits issues. Its diverse membership produces 90 percent of the world's Bourbon, from legendary, global brands to emerging micro distilleries that are building the next generation of the timeless craft.
Kentucky Bourbon is one of the Commonwealth's most historic and treasured industries, a booming $8.6 billion economic engine that generates as many as 21,100 jobs with an annual payroll topping $1 billion and pours $235 million into state and local tax coffers each year.
Attendance at the KDA's Kentucky Bourbon Trail® and Kentucky Bourbon Trail Craft Tour® distilleries has skyrocketed by 314 percent in the last 10 years. Visitors made nearly 2 million stops at participating distilleries in 2019, the highest mark since KDA founded the tour in 1999.
Visit www.kybourbon.com and www.kybourbontrail.com to learn more.
-30-
For more information, contact Maggie Kimberl at [email protected]; Peggy Noe Stevens at (502) 338-6564; or Eric Gregory at (502) 875-9351.
KENTUCKY BOURBON TRAIL®, KENTUCKY BOURBON TRAIL CRAFT TOUR®, KENTUCKY BOURBON AFFAIR™ and BOURBON TRAIL™ are trademarks/service marks of the Kentucky Distillers' Association. Please drink responsibly.
Enjoy Like a True Kentuckian: Responsibly