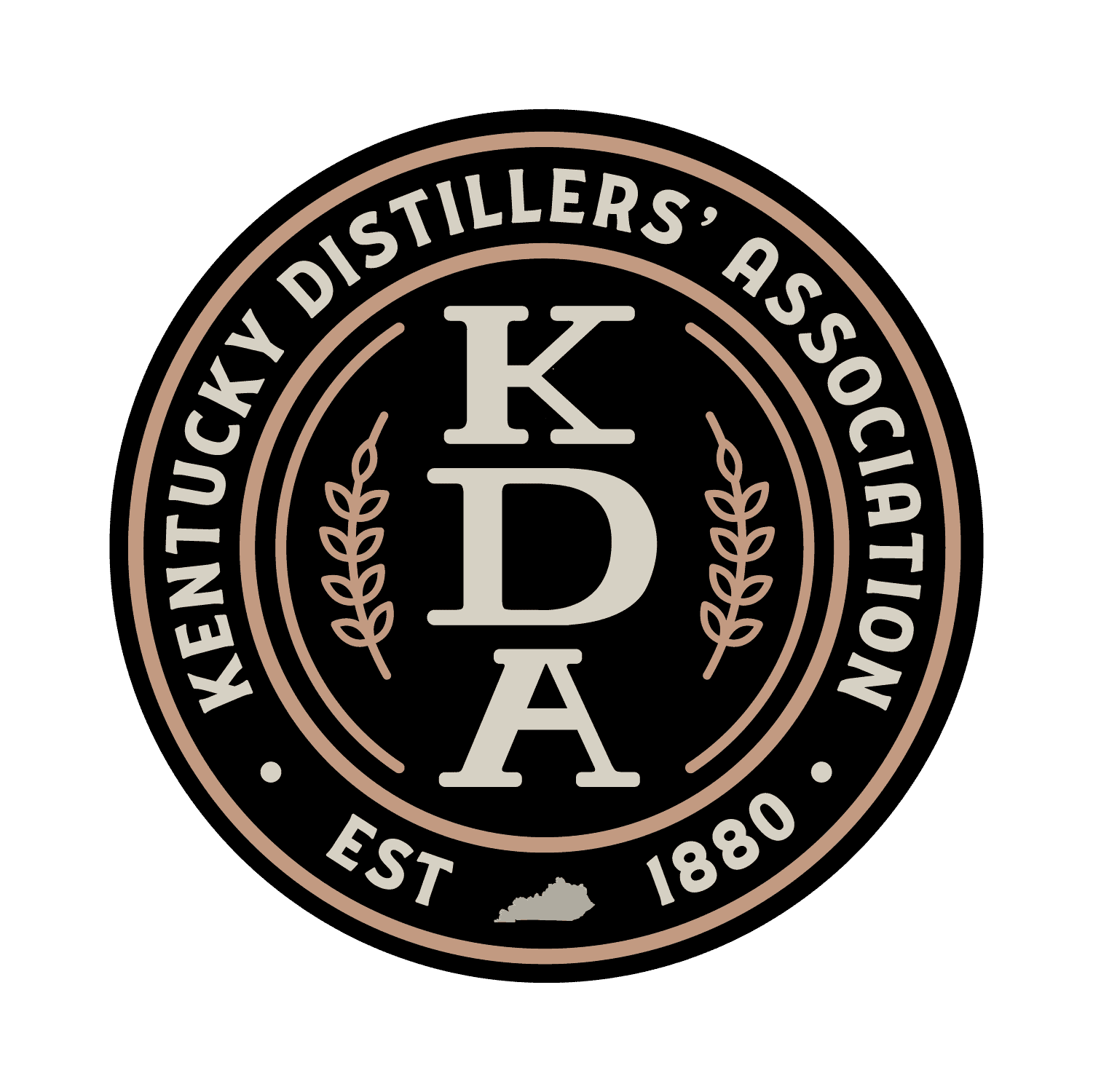 Kentucky Bourbon Affair™ Fantasy Camp Postponed
For Immediate Release – June 15, 2022
FRANKFORT, Ky. – The Kentucky Distillers' Association announced today that its annual Kentucky Bourbon Affair™ fantasy camp won't happen in September 2022, but the prestigious event is being reimagined for 2023.
The KDA created the KBA eight years ago as a world-class celebration featuring daily behind-the-scenes access at the nation's most iconic distilleries, with elite nightcap dinners and fetes in Louisville starring Kentucky's historic Bourbon culture and top-shelf culinary scene.
KDA President Eric Gregory said participating distillers simply don't have the bandwidth and workforce to manage the immersive, week-long showcase – and many are already booked for months as visitors have returned in droves to the Kentucky Bourbon Trail® tour.
"These intimate, rare, backstage experiences are what make the Kentucky Bourbon Affair such a magical event, and we're concerned that it would not live up to the high expectations from our devoted fans, many of whom come back year after year," Gregory said.
With 50 members now across 40 Kentucky counties, Gregory said the KDA is taking the time to reimagine the Kentucky Bourbon Affair™ with plans to return in 2023. It has been postponed since 2020 due to the COVID pandemic.
"The Bourbon Affair is a bucket list adventure and the only event that's exclusively produced by the distilleries themselves," he said. "We look forward to a fresh, new approach to the KBA next year and thank all our fans for their patience and understanding."
-30-
For more information, contact: KDA President Eric Gregory [email protected].
Founded in 1880, the Kentucky Distillers' Association is the historic voice for Kentucky's signature Bourbon and distilled spirits industry. Its diverse and growing membership produces 90 percent of the world's Bourbon, from legendary, global brands to emerging micro distilleries that are fostering the next generation of the Commonwealth's timeless craft and treasured economic engine. Member benefits include media relations, international trade development, private sampling events, technical assistance, economic development support, networking, legal defense, marketing strategies, governmental and regulatory advocacy and innovative tourism experiences through the KDA's world-famous Kentucky Bourbon Trail® and Kentucky Bourbon Trail Craft Tour® adventures. The KDA maintains an open membership policy, champions a strong commitment to the responsible and moderate consumption of spirits, and fights to curb underage drinking and drunk driving. Learn more at www.kybourbon.com and www.kybourbontrail.com. Enjoy Bourbon like a true Kentuckian — Responsibly.
KENTUCKY BOURBON TRAIL®, KENTUCKY BOURBON TRAIL CRAFT TOUR®, KENTUCKY BOURBON AFFAIR™, KBT®, BOURBON TRAIL™, KENTUCKY BOURBON HALL OF FAME® and BOURBON WITHOUT BORDERS® are trademarks/service marks of the Kentucky Distillers' Association.
Enjoy Like a True Kentuckian: Responsibly