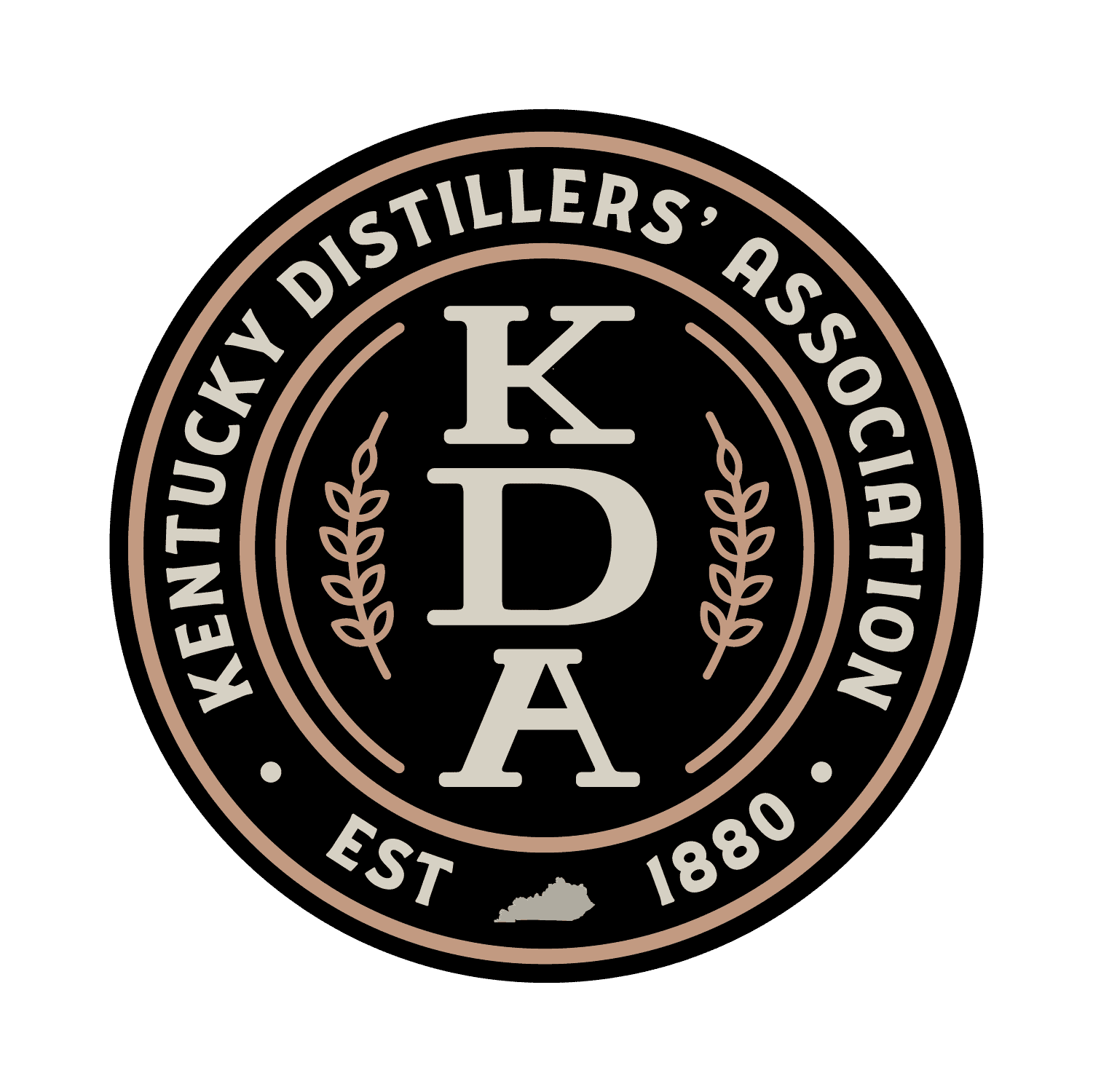 Kentucky Bourbon Trail Craft Tour® Expands with Four New Distilleries Added to Adventure
For Immediate Release – December 1, 2021
FRANKFORT, Ky. – As the Kentucky Distillers' Association begins its celebration of a decade of experiences along the Kentucky Bourbon Trail Craft Tour®, four new distilleries have been added to the country's first-ever adventure that showcases micro distilling craftsmanship.
The newest additions are:
The Bard Distillery in Graham, Muhlenberg County in Western Kentucky
5080 Highway 175 South–Graham, Ky
Castle & Key Distillery in Frankfort, the Capital City in Central Kentucky
4445 McCracken Pike–Frankfort, Ky
Copper & Kings Distillery in Louisville, the official starting point of the Kentucky Bourbon Trail and KBT Craft Tour
1121 E Washington Street–Louisville, Ky
Log Still Distillery in Gethsemane in Nelson County near Bardstown, the Bourbon Capital of the World
225 Dee Head Road–New Haven, Ky
KDA President Eric Gregory said the new members swell the ranks of the Kentucky Bourbon Trail Craft Tour® to an all-time high of 23 distilleries. The KDA created the statewide journey in 2012 as the nation's first attraction to feature the burgeoning boutique distilling movement.
Coupled with the 18 larger-scale distilleries on the Kentucky Bourbon Trail® tour, the KDA now boasts a record 41 immersive experiences for Bourbon and spirits lovers to enjoy when visiting the Bluegrass State. The KDA founded the Kentucky Bourbon Trail® tour in 1999.
"Our Kentucky Bourbon Trail experiences continue to recover and rebound quickly from the COVID-19 pandemic and travel restrictions," Gregory said. "We are thrilled to welcome these four new stops and encourage visitors to seek out this next round of additions."
The KBT Craft Tour® has tallied almost two million distillery tours since its inception.
"The growth in the number of experiences and popularity of the Kentucky Bourbon Trail Craft Tour over the past 10 years has been phenomenal," said Adam Johnson, Senior Director of the KDA's Kentucky Bourbon Trail® Experiences.
"We always look forward to adding more for our Bourbon-loving visitors to see and taste."
The four new distillery experiences are featured in the brand new 2022 Edition of the Bourbon Trail Passport & Field Guide™, which was released for online pre-orders in the Kentucky Bourbon Trail® online shop over Thanksgiving weekend.
The new Field Guide will be available for purchase at participating distilleries by mid-December.
The KBT Craft Tour® is divided into four regions — Northern, Central, Western and Bluegrass — with unique challenge coins commemorating the finish of each upon completion. After finishing all four regions, guests are awarded a collectible barrel stave tray to display their coins.
The 23 participating distilleries are:
NORTHERN REGION
New Riff Distilling, Newport
Second Sight Spirits, Ludlow
The Old Pogue Distillery, Maysville
Boone County Distilling Co., Independence
Neeley Family Distillery, Sparta
CENTRAL REGION
Copper & Kings American Brandy Co., Louisville
Kentucky Artisan Distillery, Crestwood
Kentucky Peerless Distilling Co., Louisville
Jeptha Creed Distillery, Shelbyville
Log Still Distillery, Gethsemane
Limestone Branch Distillery, Lebanon
Preservation Distillery, Bardstown
WESTERN REGION
The Bard Distillery, Graham
Boundary Oak Distillery, Radcliffe
Casey Jones Distillery, Hopkinsville
Dueling Grounds Distillery, Franklin
MB Roland Distillery, Pembroke
BLUEGRASS REGION
Barrel House Distilling Co., Lexington
Bluegrass Distillers, Lexington
Castle & Key Distillery, Frankfort
Hartfield & Co., Paris
James E. Pepper Distillery, Lexington
Castle & Key Distillery owner Will Arvin said, "It is exciting to see our vision of offering guests top quality Kentucky Spirits at our iconic distillery come to life. We are thrilled to share our historic site with visitors and help them craft lasting memories."
"Joining the Kentucky Bourbon Trail Craft Tour was one of our main goals when we opened our distillery in late 2019," said Kim Bard, owner of The Bard Distillery. "We could not be more thrilled to be in the company of the other great distilleries and for the continual support we receive from the KDA."
Head Distiller Brandon O'Daniel said Copper & Kings is excited to be joining the KBTCT as an American Brandy distillery deeply rooted in Bourbon Country.
"While our story and spirit may be different, Brandy and Bourbon have co-existed in Kentucky for a long time. We're looking forward to progressing this spirited collaboration with the KBTCT."
Log Still Distillery COO Lynne Dant said, "Having Log Still Distillery opening for our guests, and now officially as part of the Kentucky Bourbon Trail Craft Tour, is truly special. This is an exciting step in the process of reviving our family distilling legacy."
Learn more at www.kybourbontrail.com and www.kybourbon.com.
Founded in 1880, the KDA is the voice for Bourbon and spirits issues. Its diverse membership produces the overwhelming majority of the world's Bourbon, from legendary, global brands to emerging micro distilleries that are building the next generation of the timeless craft.
Kentucky Bourbon is one of the Commonwealth's most historic industries, a thriving $8.6 billion economic and tourism engine that generates more than 20,100 jobs with an annual payroll topping $1 billion each year, and accounts for over $300 million in local and state taxes and $1.8 billion in federal alcohol taxes.
A key export, the iconic industry is currently in the middle of a $5.1 billion building boom, from innovative new tourism experiences to expanded production facilities, bottling centers and aging warehouses, all to meet the growing global thirst for Kentucky Bourbon.
Bourbon production has skyrocketed more than 430% since the turn of the century.
Kentucky now boasts more than 10.3 million barrels of Bourbon aging in warehouses across the Bluegrass, the most in its revered distilling history. Distillers filled more than 2.4 million barrels last year alone, the third year in a row that production topped the two million mark.
Attendance at the KDA's Kentucky Bourbon Trail® and Kentucky Bourbon Trail Craft Tour® distilleries has skyrocketed more than 300 percent in the last 10 years. Total attendance in 2019 – before the global pandemic – was nearly two million.
Paul Tomaszewski, co-founder and Head Distiller at MB Roland Distillery in Christian County, was one of the founding KBTCT members in 2012. He said, "Over the past ten years it has been so much fun to see distillery tourism grow with the Kentucky Bourbon Trail Craft Tour. With new members almost every year and old members growing, we look forward to the next ten years."
– 30 –
For more information or to schedule an interview, contact Eric Gregory at [email protected].
The Kentucky Distillers' Association is a 501(c)(6) non-profit trade association that passionately unites, promotes, protects and elevates the Commonwealth's signature Bourbon and distilled spirits industry. The KDA maintains an open membership policy, champions a strong commitment to the responsible and moderate consumption of spirits, and fights to curb underage drinking and drunk driving.
KENTUCKY BOURBON TRAIL®, KENTUCKY BOURBON TRAIL CRAFT TOUR®, KENTUCKY BOURBON AFFAIR™, KBT®, BOURBON TRAIL™, KENTUCKY BOURBON HALL OF FAME®, ORDER OF THE WRIT®, KENTUCKY BOURBON TALES®, KENTUCKY BOURBON TRAIL WELCOME CENTER®, URBAN BOURBON TRAIL® and THE PROOF IS HERE® are trademarks/service marks of the Kentucky Distillers' Association.
Please enjoy Bourbon like a true Kentuckian – Responsibly
Enjoy Like a True Kentuckian: Responsibly