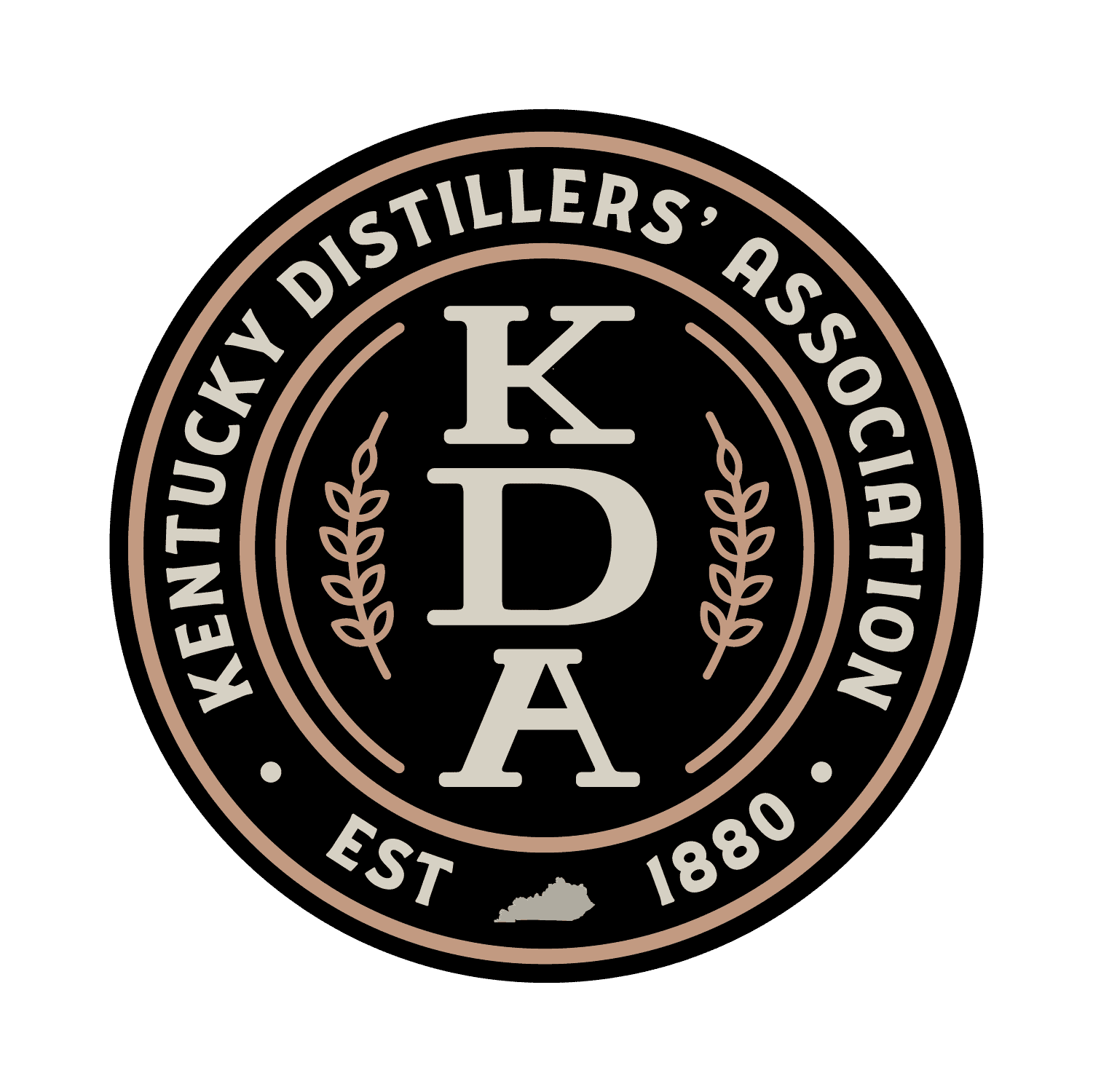 Kentucky Distillers' Association Announces New Board Officers, Directors
For Immediate Release – November 18, 2021
FRANKFORT, Ky. – The Kentucky Distillers' Association today announced that Kevin Smith of Beam Suntory has been elected Chairman of the 141-year-old non-profit trade group that unites, promotes and protects the state's signature Bourbon and distilled spirits industry.
Smith, who is Vice President of Kentucky Bourbon Affairs, will begin his term Jan. 1, 2022, and serve through December 2022. The KDA Board of Directors elected officers during its Annual Meeting earlier this month.
"I am very honored to be selected as the next KDA Board Chair and look forward to working with our Board of Directors, members, and KDA staff to ensure the continued growth of the Kentucky Bourbon industry," Smith said.
"We are stronger when we work together, and I am confident that we can build on our past success as we focus on becoming a more diverse and sustainable industry, building a strong foundation that will ensure Kentucky's Bourbon legacy for generations to come."
Smith is a 33-year veteran of Kentucky's Bourbon industry, having worked for the top distilleries in the state. A former Master Distiller for Maker's Mark, Smith currently works with state, local, and civic leaders as well as supporting large and small charities throughout the regional area on behalf of Beam Suntory.
The Board also named Chris Morris, Vice President and Master Distiller for Brown-Forman as Vice Chairman; Jessica Pendergrass, General Counsel & Chief Compliance Officer for Heaven Hill as Secretary; and Ryan Ashley, Chief Operating Officer and Director of Distillery Operations at Four Roses as Treasurer.
Other Board members for 2022 include:
Bardstown Bourbon Co.: Mark Erwin, President and Chief Executive Officer
Castle & Key Distillery: Will Arvin, Co-Founder
Diageo North America: Pauline Rooney, Vice President of Distillation, Maturation and Engineering
Green River Distilling Co.: Jacob Call, Master Distiller and Director of Operations
Louisville Distilling Co.: Wes Henderson, Co-founder and Chief Innovation Officer
Lux Row Distillers: Eri Lapish, Vice President of Human Resources
Michter's Distillery: Joseph Magliocco, President
Rabbit Hole Distillery: Kaveh Zamanian, Founder, Whiskey Maker & CEO
Wild Turkey: Marco Barassi, Government Relations and Sustainability Director, North America
Wilderness Trail Distillery: Shane Baker, Co-Founder & CEO
Willett Distillery: Britt Kulsveen, President
Proof Director: Mark Coffman, Master Distiller, Lexington Brewing & Distilling Company
Craft Director: Paul Tomaszewski, Co-Founder, MB Roland Distillery.
Founded in 1880, the KDA is the voice for Bourbon and spirits issues. Its diverse membership produces the overwhelming majority of the world's Bourbon, from legendary, global brands to emerging micro distilleries that are building the next generation of the timeless craft.
Kentucky Bourbon is one of the Commonwealth's most historic industries, a thriving $8.6 billion economic and tourism engine that generates more than 20,100 jobs with an annual payroll topping $1 billion each year, and accounts for over $300 million in local and state taxes and $1.8 billion in federal alcohol taxes.
A key export, the iconic industry is currently in the middle of a $5.1 billion building boom, from innovative new tourism experiences to expanded production facilities, bottling centers and aging warehouses, all to meet the growing global thirst for Kentucky Bourbon.
Bourbon production has skyrocketed more than 430% since the turn of the century.
Kentucky now boasts more than 10.3 million barrels of Bourbon aging in warehouses across the Bluegrass, the most in its revered distilling history. Distillers filled more than 2.4 million barrels last year alone, the third year in a row that production topped the two million mark.
Attendance at the KDA's Kentucky Bourbon Trail® and Kentucky Bourbon Trail Craft Tour® distilleries has skyrocketed more than 300 percent in the last 10 years. Total attendance in 2019 was nearly two million, the most since KDA founded the tours in 1999 and 2012, respectively.
Visit www.kybourbon.com and www.kybourbontrail.com to learn more.
KDA President Eric Gregory applauded the Board members for their astute leadership in yet another challenging year navigating pandemic surges, workforce shortages and market uncertainty. Gregory also pointed out that KDA gained 10 new distilling members and 15 partner members in 2021.
"It is truly a pleasure to work with a group of visionaries who consistently prioritize the needs of the industry as a whole in securing Kentucky as the global leader in Bourbon and distilled spirits," said Gregory, who is entering his 15th year as KDA President.
"Monumental accomplishments like eliminating the E.U. tariffs on American whiskey and continuing to position Kentucky as a model for direct-to-consumer shipping shows the strength of a united and passionate industry. I look forward to working with Chairman Smith and our Board of Directors as we continue to responsibly and sustainably elevate Kentucky's legacy as the one, true home for Bourbon."
– 30 –
For more information or to schedule an interview, contact Eric Gregory at [email protected].
The Kentucky Distillers' Association is a 501(c)(6) non-profit trade association that passionately unites, promotes, protects and elevates the Commonwealth's signature Bourbon and distilled spirits industry. The KDA maintains an open membership policy, champions a strong commitment to the responsible and moderate consumption of spirits, and fights to curb underage drinking and drunk driving.
KENTUCKY BOURBON TRAIL®, KENTUCKY BOURBON TRAIL CRAFT TOUR®, KENTUCKY BOURBON AFFAIR™, KBT®, BOURBON TRAIL™, KENTUCKY BOURBON HALL OF FAME®, ORDER OF THE WRIT®, KENTUCKY BOURBON TALES®, KENTUCKY BOURBON TRAIL WELCOME CENTER®, URBAN BOURBON TRAIL® and THE PROOF IS HERE® are trademarks/service marks of the Kentucky Distillers' Association.
Please enjoy Bourbon like a true Kentuckian – Responsibly
Enjoy Like a True Kentuckian: Responsibly