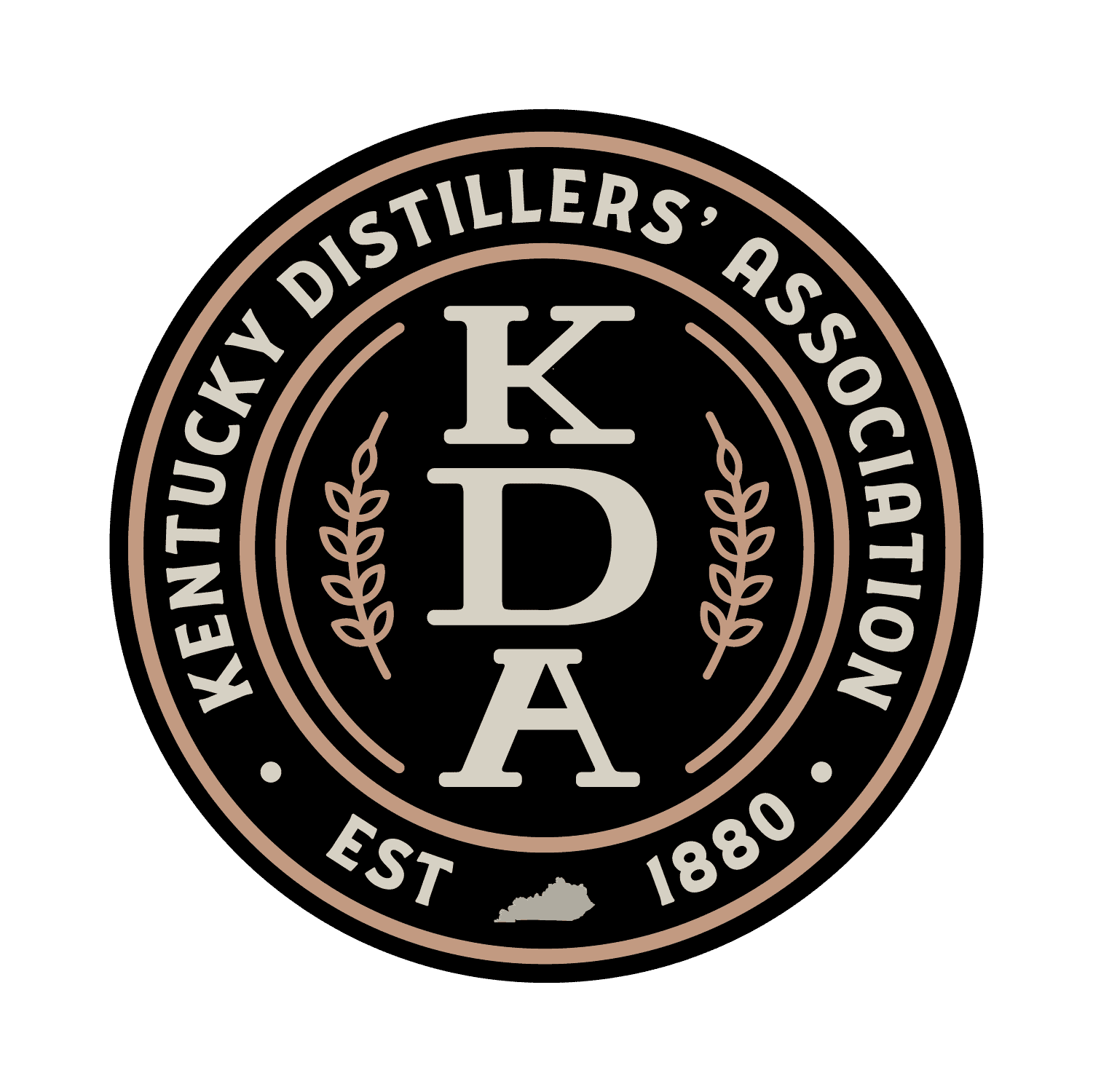 Kentucky Distillers' Association Announces New Board Officers, Directors
FRANKFORT, Ky. – The Kentucky Distillers' Association today announced that Chris Morris of Brown-Forman has been elected Chairman of the 142-year-old non-profit trade group that unites, promotes and protects the state's signature Bourbon and distilled spirits industry.
Morris, who is Master Distiller and Vice President of Whiskey Innovation for Brown-Forman, will begin his term Jan. 1, 2023, and serve through December 2023. The KDA Board of Directors elected officers during its Annual Meeting in November.
This will be the third time that Morris has served as Chairman, with the first in 2010 and again in 2016.
"It is an honor to again represent the industry as Chair of the venerable KDA as it continues to elevate America's distinctive spirit to a level of appreciation enjoyed globally by the Cognac and Scotch Whisky industries," Morris said.
A Louisville native, Morris has spent his entire 46-year career in the Kentucky Bourbon industry. He is responsible for maintaining the award-winning taste of the whiskies produced at the Woodford Reserve and Old Forester distilleries.
A 2016 inductee into the Whisky Magazine Hall of Fame and a 2017 inductee into the Kentucky Bourbon Hall of Fame®, Morris also is Governor of the KDA's Order of the Writ® – Spirit of Kentucky Bourbon Society, and is a respected authority on Bourbon and Kentucky history.
The Board also named Jessica Pendergrass, General Counsel & Chief Compliance Officer for Heaven Hill, as Vice Chair; Kaveh Zamanian, Founder, Whiskey Maker and CEO of Rabbit Hole Distillery as Secretary; and Ryan Ashley, Chief Operating Officer and Director of Distillery Operations at Four Roses as Treasurer.
Other Board members for 2023 include:
Bardstown Bourbon Co.: Ingrid Gentry, Chief Financial Officer
Castle & Key Distillery: Will Arvin, Co-Founder
Diageo North America: Antoine Smith, Vice President of Distillation and Maturation North America
James B. Beam Distilling Co.: Kevin Smith, Vice President of Bourbon Affairs in Kentucky
Louisville Distilling Co.: Gigi DaDan, General Manager
Lux Row Distillers: Erika Lapish, Vice President of Human Resources
Michter's Distillery: Andrea Wilson, Chief Operating Officer & Master of Maturation
White Dog Trading & Storage: Tyler Harris, President
Wild Turkey: Marco Barassi, Government Relations and Sustainability Director, North America
Wilderness Trail Distillery: Shane Baker, Co-Founder & CEO
Willett Distillery: Britt Kulsveen, President
Founded in 1880, the KDA is the voice for Bourbon and spirits issues. Its diverse membership produces the overwhelming majority of the world's Bourbon, from legendary, global brands to emerging micro distilleries that are building the next generation of the timeless craft.
Bourbon is one of Kentucky's most treasured industries, a booming $9 billion economic and tourism engine that sustains more than 22,500 jobs with an annual payroll topping $1.23 billion each year, and pays over $285 million in local and state taxes and $1.8 billion in federal alcohol taxes.
A key export, distilling has the state's highest job spin-off factor among top manufacturers; buys at least 17 million bushels of corn and other grains every year, mostly from Kentucky farm families; and is currently investing more than $5.2 billion in new stills, warehouses, bottling lines, tourism experiences and more.
Bourbon production has skyrocketed more than 475% since the turn of the century.
Kentucky now boasts more than 11.4 million barrels of Bourbon aging in warehouses across the Bluegrass, the most in its revered distilling history. Distillers filled more than 2.6 million barrels in 2021 alone, the fourth consecutive year that production topped 2 million.
Attendance at the KDA's Kentucky Bourbon Trail® and Kentucky Bourbon Trail Craft Tour® distilleries has skyrocketed more than 300% in the last 10 years. Total attendance in 2021 was more than 1.5 million visits, just below the pre-COVID record of 1.7 million visits in 2019.
Visit www.kybourbon.com and www.kybourbontrail.com to learn more.
KDA President Eric Gregory thanked the Board of Directors for its bold and visionary leadership that has guided the association on an unprecedented path of success. This year saw the largest expansion of KDA members in its history – now standing at 83 and counting.
Gregory, who is finishing his 15th year as KDA President, said he looks forward to working again with Morris as Chairman in 2023 as the KDA develops its next five-year strategic plan and seeks an end to the discriminatory barrel tax. Kentucky remains the only place in the world that taxes aging barrels of spirits.
"Strategic planning is a year-long process and challenges us to look ahead and clearly prioritize our goals and objectives," Gregory said. "As he has proven time and time again, Chris is a focused leader who is dedicated to ensuring that the future of our industry is sustainable and secure.
"We are blessed to work with a passionate group of leaders who consistently prioritize the needs of the industry as a whole in strengthening Kentucky's rightful place as the one, true and authentic home for America's only native spirit."
– 30 –
For more information or to schedule an interview, contact Eric Gregory at [email protected].
The Kentucky Distillers' Association is a 501(c)(6) non-profit trade association that passionately unites, promotes, protects and elevates the Commonwealth's signature Bourbon and distilled spirits industry. The KDA maintains an open membership policy, champions a strong commitment to the responsible and moderate consumption of spirits, and fights to curb underage drinking and drunk driving.
KENTUCKY BOURBON TRAIL®, KENTUCKY BOURBON TRAIL CRAFT TOUR®, KENTUCKY BOURBON AFFAIR™, KBT®, BOURBON TRAIL™, KENTUCKY BOURBON HALL OF FAME®, ORDER OF THE WRIT®, KENTUCKY BOURBON TALES®, KENTUCKY BOURBON TRAIL WELCOME CENTER®, URBAN BOURBON TRAIL® and THE PROOF IS HERE® are trademarks/service marks of the Kentucky Distillers' Association.
Please enjoy Bourbon like a true Kentuckian – Responsibly
Enjoy Like a True Kentuckian: Responsibly