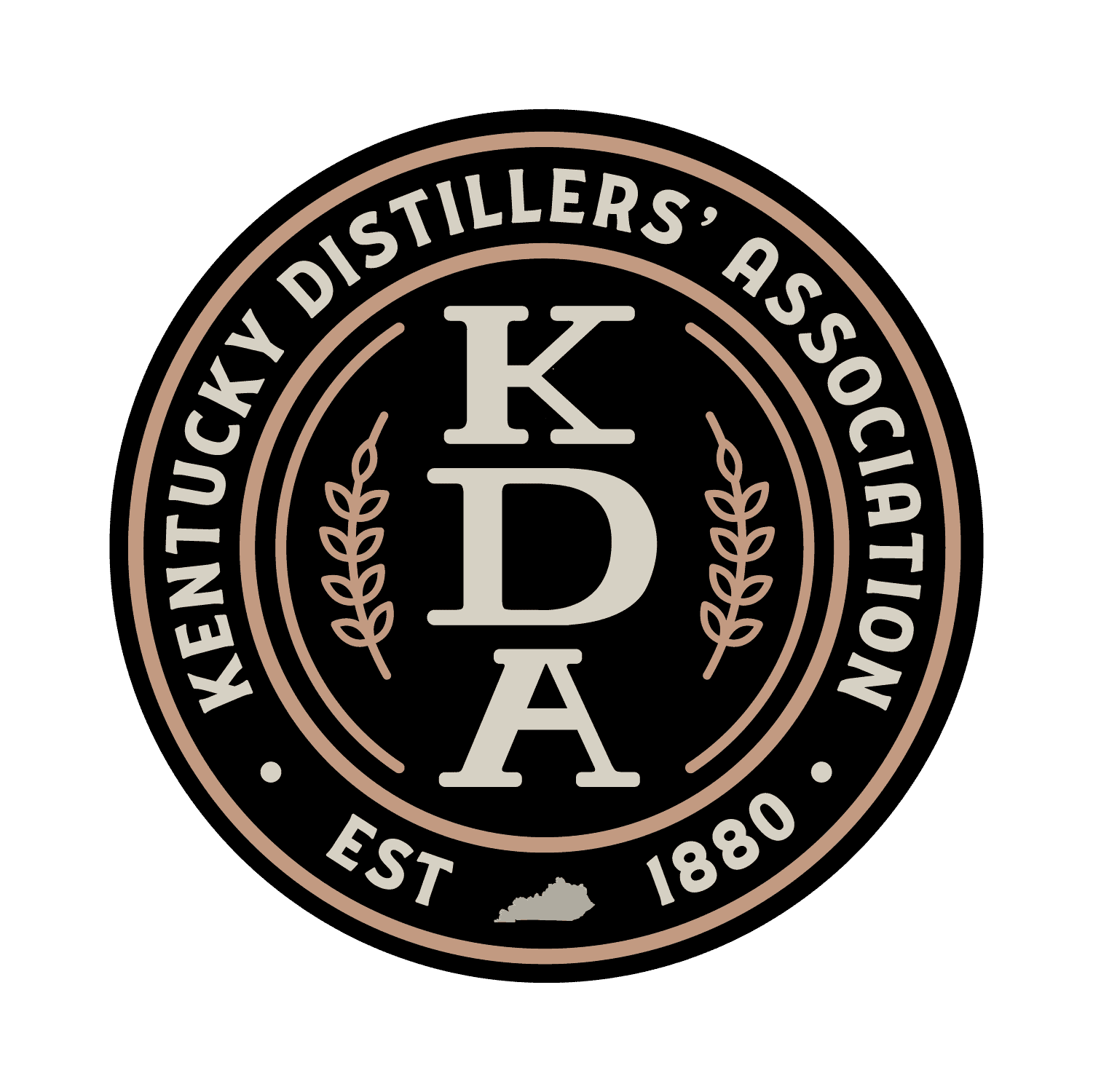 Kentucky Distillers' Association Welcomes Coal Pick Distillery as Craft Member
For Immediate Release – October 26, 2021
FRANKFORT, Ky. – The Kentucky Distillers' Association today announced that Coal Pick Distillery in Muhlenberg County is the newest and 50th member of the nonprofit trade group that unites and leads Kentucky's signature Bourbon and distilled spirits industry.
Founded by Kevin and Carrie Lawrence in 2017, the distillery is situated on 2,700 scenic acres just outside an area once known as Paradise, Kentucky. The landscape features lakes, rolling hills and meadows with an array of indiginous wildlife.
The operation consists of production of Coal Pick's own products as well as contract distilling and storage for private label clients. The new rickhouse uses steel framing and a pallet racking system with the capacity to store 2,300 barrels.
In the future, Coal Pick plans to be a destination for people to enjoy an extended experience complete with wildlife sight-seeing, fishing, and distilling education. Located at 1825 Log Creek Lane in Drakesboro, the distillery released its first Kentucky Straight Wheated Bourbon earlier this year.
Facility Manager Whitney Spence thanked the KDA family for the opportunity to join. "We look forward to meeting and working with everyone as we continue to produce products and advance our industry," he said.
"I love making Bourbon and love that there are other companies that do as well. I am thankful that our industry has hard-working people like the fine folks on the KDA team fighting to help our industry grow and prosper."
KDA President Eric Gregory said he has been following the distillery's progress over the past few years and is thrilled to welcome them to the KDA as the milestone 50th member – the most since the glorious Repeal of Prohibition.
"Kevin, Whitney and the Coal Pick team are building a premium destination in Paradise, one of the most scenic and beautiful areas of Kentucky," Gregory said. "We are impressed with their growth and vision, and proudly welcome them to our growing family of Kentucky's finest distillers."
Learn more at www.coalpickdistillery.com
Coal Pick Distillery is the KDA's 30th Craft-level member, aging less than 10,000 barrels a year. They join The Bard Distillery in Muhlenberg County in Western Kentucky as KDA members. Coal Pick also is now eligible to apply to join the KDA's Kentucky Bourbon Trail Craft Tour®.
Founded in 1880, the KDA is the voice for Bourbon and spirits issues. Its diverse membership produces the overwhelming majority of the world's Bourbon, from legendary, global brands to emerging micro distilleries that are building the next generation of the timeless craft.
Kentucky Bourbon is one of the Commonwealth's most historic industries, a thriving $8.6 billion economic and tourism engine that generates more than 20,100 jobs with an annual payroll topping $1 billion each year, and accounts for over $300 million in local and state taxes and $1.8 billion in federal alcohol taxes.
A key export, the iconic industry is currently in the middle of a $5.1 billion building boom, from innovative new tourism experiences to expanded production facilities, bottling centers and aging warehouses, all to meet the growing global thirst for Kentucky Bourbon.
Bourbon production has skyrocketed more than 430% since the turn of the century.
Kentucky now boasts more than 10.3 million barrels of Bourbon aging in warehouses across the Bluegrass, the most in its revered distilling history. Distillers filled more than 2.4 million barrels last year alone, the third year in a row that production topped the two million mark.
Attendance at the KDA's Kentucky Bourbon Trail® and Kentucky Bourbon Trail Craft Tour® distilleries has skyrocketed more than 300 percent in the last 10 years. Total attendance in 2019 was nearly two million, the most since KDA founded the tours in 1999 and 2012, respectively.
Visit www.kybourbon.com and www.kybourbontrail.com to learn more.
– 30 –
For more information or to schedule an interview, contact Eric Gregory at [email protected].
The Kentucky Distillers' Association is a 501(c)(6) non-profit trade association that passionately unites, promotes, protects and elevates the Commonwealth's signature Bourbon and distilled spirits industry. The KDA maintains an open membership policy, champions a strong commitment to the responsible and moderate consumption of spirits, and fights to curb underage drinking and drunk driving.
KENTUCKY BOURBON TRAIL®, KENTUCKY BOURBON TRAIL CRAFT TOUR®, KENTUCKY BOURBON AFFAIR™, KBT®, BOURBON TRAIL™, KENTUCKY BOURBON HALL OF FAME®, ORDER OF THE WRIT®, KENTUCKY BOURBON TALES®, KENTUCKY BOURBON TRAIL WELCOME CENTER®, URBAN BOURBON TRAIL® and THE PROOF IS HERE® are trademarks/service marks of the Kentucky Distillers' Association.
Please enjoy Bourbon like a true Kentuckian – Responsibly
Enjoy Like a True Kentuckian: Responsibly