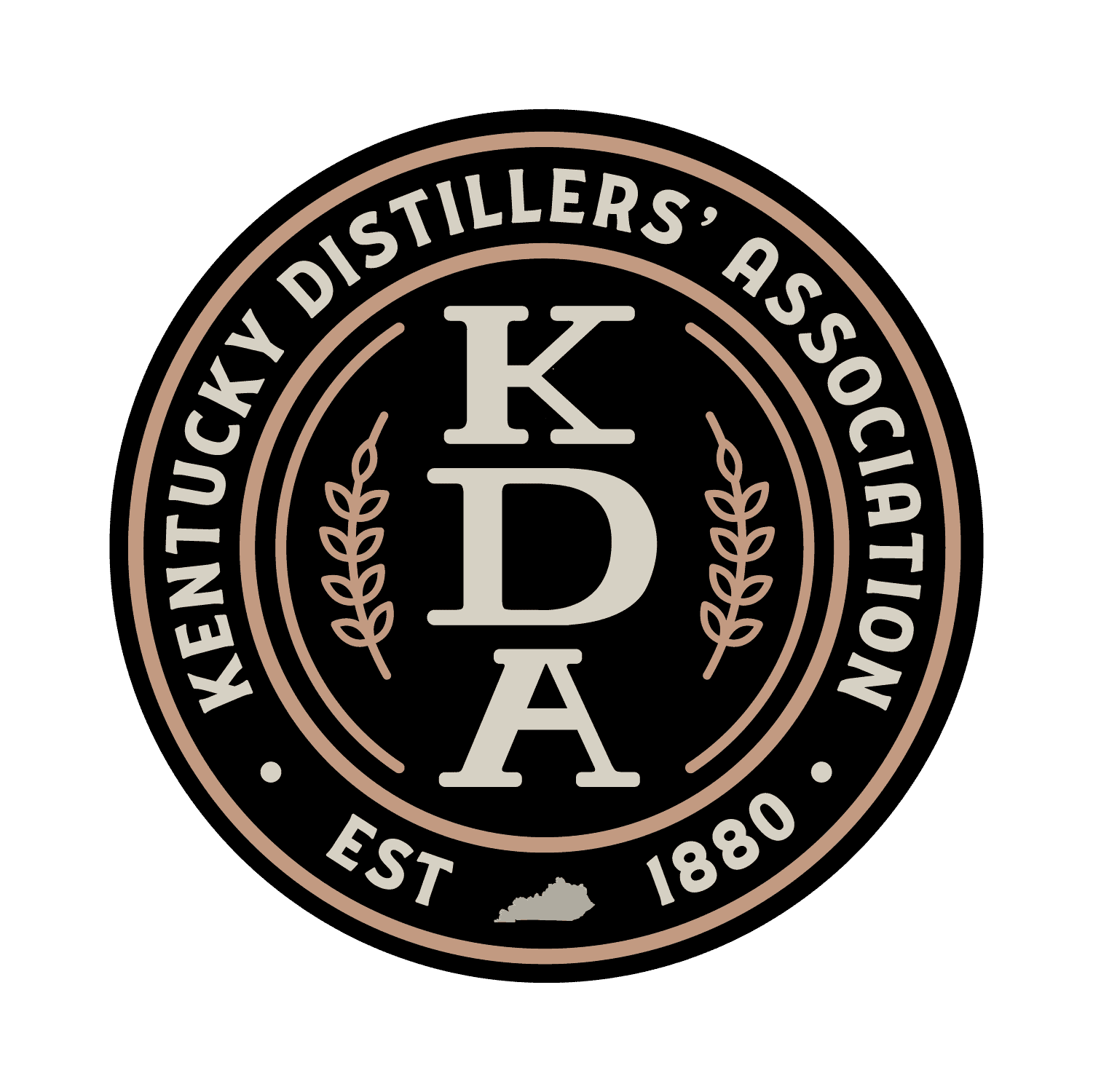 Kentucky Distillers' Association Welcomes RD1 Spirits as Newest Craft Member
For Immediate Release – October 14, 2021
FRANKFORT, Ky. – The Kentucky Distillers' Association today announced that RD1 Spirits in Lexington is the newest and 47th member of the non-profit trade group that unites and leads Kentucky's signature Bourbon and distilled spirits industry.
Originally founded in 1865 as the Ashland Distillery by three prominent merchants in Fayette County, the company was the first to obtain a federally registered distillery license in Lexington and was assigned RD #1. 
In 1871, prominent Bourbon County land speculator William Tarr and partner Thomas Megibben of Harrison County acquired the distillery and restarted whiskey production. But like many others, the distillery closed as a victim of Prohibition in 1933.
The Ashland Distillery was revived as RD1 Spirits in 2020 in Lexington's historic Distillery District at 1170 Manchester Street, just down the road from the original distilling location. The company received its Class B distiller's license in December 2020.
A temporary location is under renovation with plans to open to the public later this year. It will include a tasting area, full cocktail bar and retail space. RD1 Spirits plans to be under construction with its new facility by the end of first quarter 2022.
UK Coach Mark Stoops and family are major investors in the brand.
The inaugural RD1 Spirits releases are from the Tribute Line, paying homage to William Tarr, one of the original owners. These expressions include multiple gold award-winning Wm Tarr Manchester Reserve, an eight-year-old Kentucky straight whiskey blended with a 7-year-old Kentucky Bourbon.
Wm Tarr Inheritance, a 12-year-old Kentucky Straight Bourbon whiskey, is also part of that line.
CEO Mike Tetterton said RD1 Spirits is honored to be part of the Kentucky Distillers' Association.
"I have never seen a group of people work as hard as the KDA. They get more accomplished with a small staff and are the most socially responsible, hardworking group of people we have ever been associated with. Eric Gregory has put together an amazing team."
Learn more at https://rd1spirits.com
KDA President Eric Gregory said RD1 Spirits will play an important role in preserving Bourbon's heritage in the Commonwealth and Central Kentucky where the distillery first started. In fact, Gregory said Thomas Megibben was the first Chairman of the KDA's Board of Directors when the KDA was founded in 1880.
"Mike and his terrific team at RD1 have worked diligently to meticulously revive and celebrate the heritage of this historic company and its founders," Gregory said. "We commend their efforts in honoring Kentucky's unrivaled distilling legacy. The proof is here."
RD1 is the KDA's 27th Craft-level member, aging less than 10,000 barrels a year. Other Lexington-area KDA members include Bluegrass Distillers, Town Branch Distillery, James E. Pepper Distilling Co. and Barrel House Distilling Co.
RD1 also is now eligible to apply to join the KDA's Kentucky Bourbon Trail Craft Tour®.
Founded in 1880, the KDA is the voice for Bourbon and spirits issues. Its diverse membership produces the overwhelming majority of the world's Bourbon, from legendary, global brands to emerging micro distilleries that are building the next generation of the timeless craft.
Kentucky Bourbon is one of the Commonwealth's most historic industries, a thriving $8.6 billion economic and tourism engine that generates more than 20,100 jobs with an annual payroll topping $1 billion each year, and accounts for over $300 million in local and state taxes and $1.8 billion in federal alcohol taxes.
A key export, the iconic industry is currently in the middle of a $5.1 billion building boom, from innovative new tourism experiences to expanded production facilities, bottling centers and aging warehouses, all to meet the growing global thirst for Kentucky Bourbon.
Bourbon production has skyrocketed more than 430% since the turn of the century.
Kentucky now boasts more than 10.3 million barrels of Bourbon aging in warehouses across the Bluegrass, the most in its revered distilling history. Distillers filled more than 2.4 million barrels last year alone, the third year in a row that production topped the two million mark.
Attendance at the KDA's Kentucky Bourbon Trail® and Kentucky Bourbon Trail Craft Tour® distilleries has skyrocketed more than 300 percent in the last 10 years. Total attendance in 2019 was nearly two million, the most since KDA founded the tours in 1999 and 2012, respectively.
Visit www.kybourbon.com and www.kybourbontrail.com to learn more.
"On behalf of the KDA and its esteemed members, we are honored to welcome Mike and his team at RD1 to our Kentucky Bourbon family as our newest Craft member," said Gregory. "We look forward to working with them as we secure Kentucky's place as the one true and authentic home for Bourbon."
– 30 –
For more information or to schedule an interview, contact Eric Gregory at [email protected].
The Kentucky Distillers' Association is a 501(c)(6) non-profit trade association that passionately unites, promotes, protects and elevates the Commonwealth's signature Bourbon and distilled spirits industry. The KDA maintains an open membership policy, champions a strong commitment to the responsible and moderate consumption of spirits, and fights to curb underage drinking and drunk driving.
KENTUCKY BOURBON TRAIL®, KENTUCKY BOURBON TRAIL CRAFT TOUR®,, KENTUCKY BOURBON AFFAIR™, KBT®,, BOURBON TRAIL™, KENTUCKY BOURBON HALL OF FAME®,, ORDER OF THE WRIT®,, KENTUCKY BOURBON TALES®,, KENTUCKY BOURBON TRAIL WELCOME CENTER®,, URBAN BOURBON TRAIL® and THE PROOF IS HERE® are trademarks/service marks of the Kentucky Distillers' Association.
Please enjoy Bourbon like a true Kentuckian – Responsibly
Enjoy Like a True Kentuckian: Responsibly