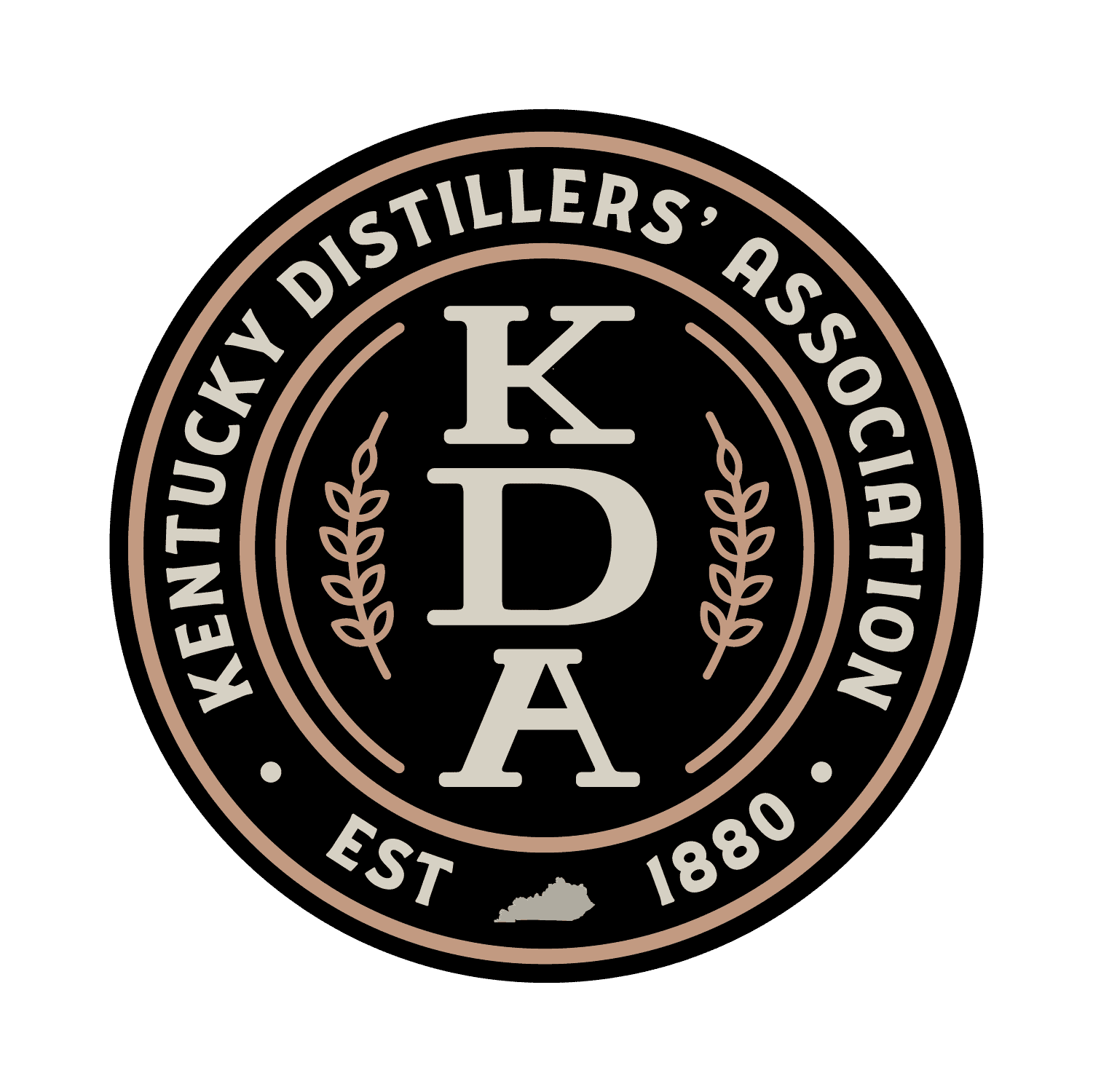 White Dog Trading & Storage Advances to Heritage Level Membership
FRANKFORT, Ky. – The Kentucky Distillers' Association today announced that White Dog Trading & Storage in Woodford County has advanced to the rank of "Heritage" member, the highest level in the non-profit group that unites and leads the state's signature Bourbon and spirits industry.
Located at 167 McKinney Avenue in Midway, White Dog becomes the KDA's 15th Heritage member, which comes with an expanded leadership role in the 142-year-old trade association, including a full voting seat on its visionary Board of Directors that helps guide the future of the iconic industry.
White Dog is licensed as a Class B distiller in Kentucky. Founded in 2016, it offers state-of-the-art storage and full-service barrel procurement services, specializing in sourcing, storing aged whiskey and brand consultation to help brands and non-producing distillers craft their future.
KDA President Eric Gregory said with production, procurement and storage in high-demand right now, White Dog's potential for growth is unlimited. "White Dog's business model makes them a vital resource for anyone getting into distilling right now," he said.
"The leadership at White Dog is constantly identifying challenges in our industry and rising to meet them," Gregory said. "We are excited by their growth, progress and plans for the future, and applaud their commitment to upholding the integrity of our beloved Bourbon heritage."
"We look forward to welcoming White Dog to our leadership ranks."
White Dog President Tyler Harris said, "We are honored to be moving up to Heritage level membership and working more with Eric and his talented team at the KDA. They have been a tremendous asset and driving force in the growth and long-term success to keep Kentucky at the forefront as America's Native Spirit."
To qualify as a Heritage member, distilleries must have at least 50,000 barrels of distilled spirits aging in Kentucky warehouses, although White Dog qualified under a 25,000 barrel requirement when it joined the KDA in 2020 as a "Proof" level member for medium-sized distilleries.
Other KDA Heritage members include Bardstown Bourbon Company, Beam Suntory (Jim Beam and Maker's Mark), Brown-Forman, Castle & Key, Diageo North America, Four Roses, Heaven Hill, Louisville Distilling Company, Lux Row, Michter's, Rabbit Hole, Wild Turkey, Wilderness Trail and Willett.
Founded in 1880, the KDA is the voice for Bourbon and spirits issues. Its diverse membership produces the overwhelming majority of the world's Bourbon, from legendary, global brands to emerging micro distilleries that are building the next generation of the timeless craft.
Bourbon is one of Kentucky's most treasured industries, a booming $9 billion economic and tourism engine that sustains more than 22,500 jobs with an annual payroll topping $1.23 billion each year, and pays over $285 million in local and state taxes and $1.8 billion in federal alcohol taxes.
A key export, distilling has the state's highest job spin-off factor among top manufacturers; buys at least 17 million bushels of corn and other grains every year, mostly from Kentucky farm families; and is currently investing more than $5.2 billion in new stills, warehouses, bottling lines, tourism experiences and more.
Bourbon production has skyrocketed more than 475% since the turn of the century.
Kentucky now boasts more than 11.4 million barrels of Bourbon aging in warehouses across the Bluegrass, the most in its revered distilling history. Distillers filled more than 2.6 million barrels in 2021 alone, the fourth year in a row that production topped the two million mark.
Attendance at the KDA's Kentucky Bourbon Trail® and Kentucky Bourbon Trail Craft Tour® distilleries has surged more than 300 percent in the last 10 years. Total attendance in 2021 was more than 1.5 million, just below the pre-COVID record of 1.7 million in 2019.
Visit www.kybourbon.com and www.kybourbontrail.com to learn more.
– 30 –
For more information or to schedule an interview, contact Eric Gregory at [email protected].
The Kentucky Distillers' Association is a 501(c)(6) non-profit trade association that passionately unites, promotes, protects and elevates the Commonwealth's signature Bourbon and distilled spirits industry. The KDA maintains an open membership policy, champions a strong commitment to the responsible and moderate consumption of spirits, and fights to curb underage drinking and drunk driving.
KENTUCKY BOURBON TRAIL®, KENTUCKY BOURBON TRAIL CRAFT TOUR®, KENTUCKY BOURBON AFFAIR™, KBT®, BOURBON TRAIL™, KENTUCKY BOURBON HALL OF FAME®, ORDER OF THE WRIT®, KENTUCKY BOURBON TALES®, KENTUCKY BOURBON TRAIL WELCOME CENTER®, URBAN BOURBON TRAIL® and THE PROOF IS HERE® are trademarks/service marks of the Kentucky Distillers' Association.
Please enjoy Bourbon like a true Kentuckian – Responsibly
Enjoy Like a True Kentuckian: Responsibly