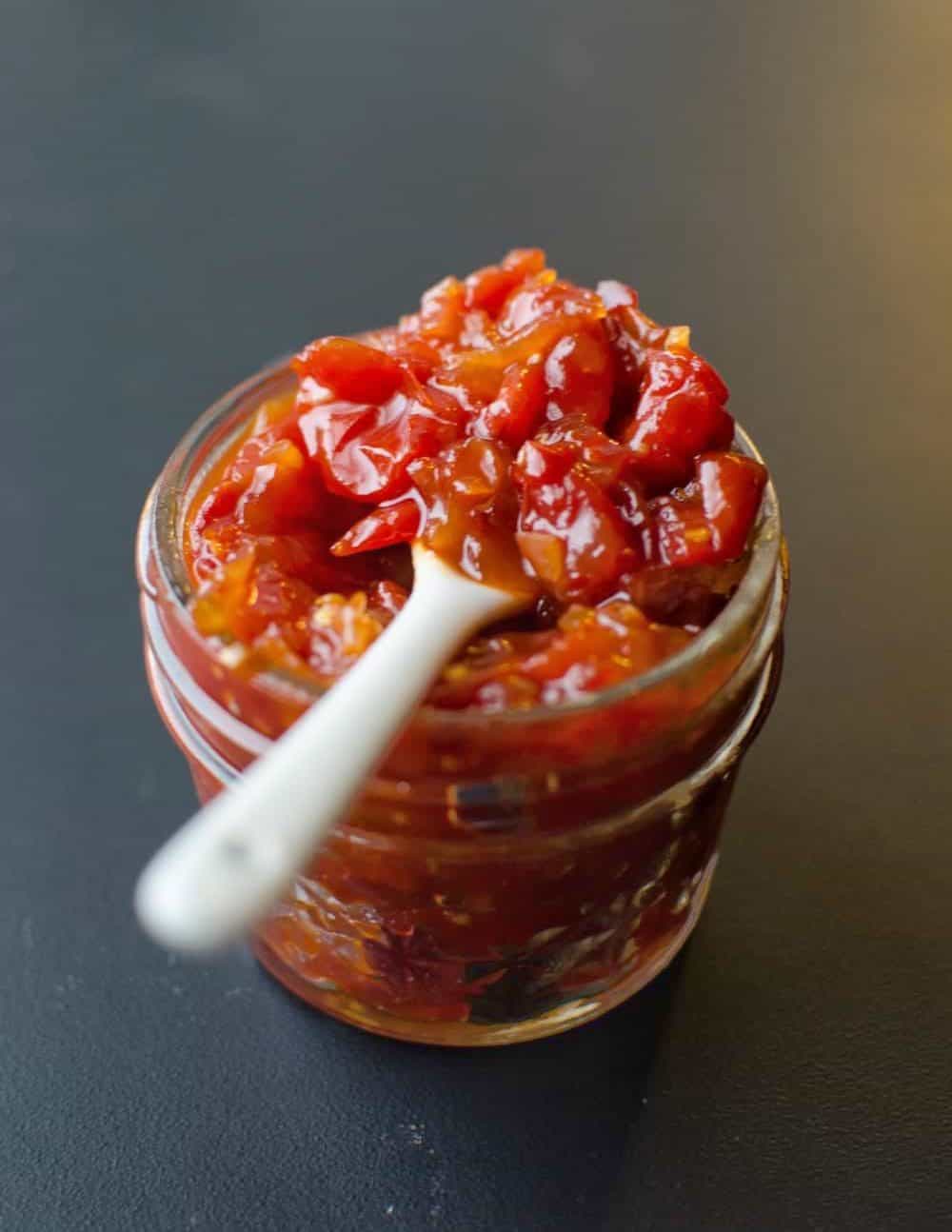 Bourbon Tomato Jam
Recipe by Missy Hillock, Innkeeper of Chateau Bourbon Bed & Breakfast
Delicious on cheese biscuits or crackers, atop scrambled eggs or grilled meats, or simply eaten with a spoon! This jam is both spicy and sweet. Goes great with salty meats such as country ham.
(makes 1 cup of jam)
Ingredients
1 lb roma tomatoes, diced (or a 28oz canned diced tomatoes)
½ cup sugar
5 Tbsp apple cider vinegar
½ Tbsp red pepper flakes (more or less to taste)
1 large clove of garlic, minced
¼ cup diced sweet onion
A pinch of cumin
½ tsp kosher salt
3 Tbsp Kentucky Bourbon
Instructions
Mix all ingredients except for the Bourbon in a saucepan.
Bring to a boil over medium heat while stirring; Once the mix has come to a boil, increase the heat to medium-high to keep it at a boil.
Stir and gently crush tomatoes with a wooden spoon as they soften. After about 5 minutes, add the Bourbon and mix through.
Continue to cook until the liquid has become syrupy and thick (usually another 10-20 minutes). The end product will resemble preserves.
Serve immediately or cool and store in fridge. Keeps 1-2 weeks in a sealed container.